Eighth Biennial Conference
23–25 February2018
at Mission San Luis de Apalachee in Tallahassee, Florida
Program | Travel | Lodging | Conference Map
Conference Accommodation
Mission San Luis de Apalachee is located at 2100 West Tennessee Street Tallahassee, just on the edge of the Florida State University campus. The FSU College of Music will be our host for the conference. Blocks of rooms are reserved for the conference at the DoubleTree by Hilton: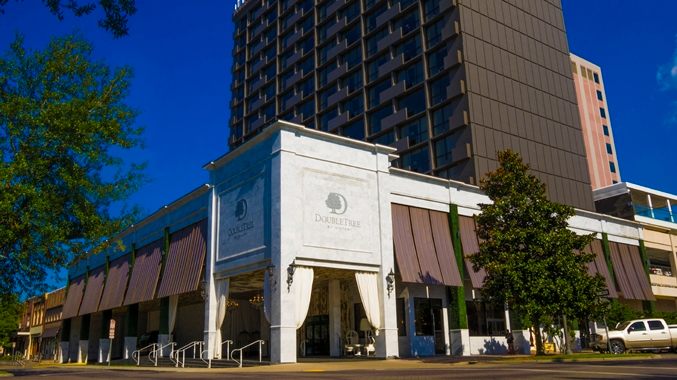 101 South Adams Street Tallahassee, FL 32301
Google Map

Phone 850-224-5000
Fax 850-513-9516

The conference rate is $119 plus tax per room per night when booked before 19 January 2018. The conference rate will be honored from Wednesday night, 2/22, through Sunday night, 2/25 and can be booked directly here. If reserving by phone (877-800-2652 or 850-224-5000) please reference the group code "S18" or mention "SECM – Society for 18th Century Music."

Hotel Amenities


NB: Our conference is taking place during the Florida legislative season, which means that room rates can skyrocket, especially for weeknights. It is strongly recommended that you book one of the rooms in our hotel block before 19 January.

Shuttle service
The conference hotel will offer shuttle service to and from the Tallahassee airport. Please contact the DoubleTree by Hilton - Downtown Tallahassee for more information. There will also be daily shuttle service from the Doubletree to Mission San Luis.


Additional Hotels in Tallahasse:
Aloft Tallahassee Downtown
200 N. Monroe St.
Tallahassee, FL
850-513-0313

Four Points by Sheraton-Tallahassee Downtown
316 W. Tennessee St.
Tallahassee, FL
850-422-0071

Residence Inn by Marriot-Tallahassee Universities at the Capitol
600 W. Gaines St.
Tallahassee, FL
850-329-9080

Hilton Garden Inn Tallahassee Central
1330 Blair Stone Rd
Tallahassee, FL
850-893-8300

Best Western Tallahassee-Downtown Inn & Suites
2016 Apalachee Pkwy
Tallahassee, FL
850-656-6312

Hilton Garden Inn Tallahassee
3333 Thomasville Rd
Tallahassee, FL
850-385-3553

For further information, contact local arrangements chair Sarah Eyerly
Home